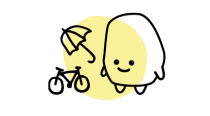 We make urban biking adventures a walk in the park
Påhoj is a company based in Malmö, founded by parent and industrial designer Lycke von Schantz. Her idea of combining walks and bike rides with your child took shape during a school project at LUSID – Högskolan för industridesign in Lund, Sweden. Shortly after, she started receiving inquiries from parents around the world and realized there was a tremendous need that she could address. Påhoj was launched in the market, and the journey of providing you and your child with the freedom to embark on city adventures together began.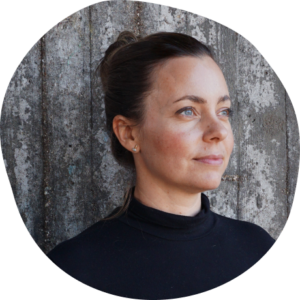 Lycke von Schantz

It is truly a pleasure to have the opportunity to design not only a great product but also the brand and everything around it. As a mother of two children, I highly appreciate the luxury of being able to pick them up by bike. Especially when I can easily overtake all those stuck in traffic.
Sara Sterner
CEO
My bike is my best friend, and I pack it like it's a pack mule. That's why Påhoj is perfect for me. My kids think I'm obsessed with flowers, and my colleagues call me Martha Stewart. But aesthetics DO matter!

Amazon Innovation
Award Winner 2021
We believe that the bicycle should be everyone's preferred mode of transportation. Imagine a city without pollution, noise, or CO2 emissions, where we can embark on new adventures together and discover hidden gems. By cycling and allowing your child to join you on the journey, you are instilling healthy habits that will last from childhood to adulthood. You know what they say: "Children do what you do, not what you say." Enjoy your bike ride. And walk!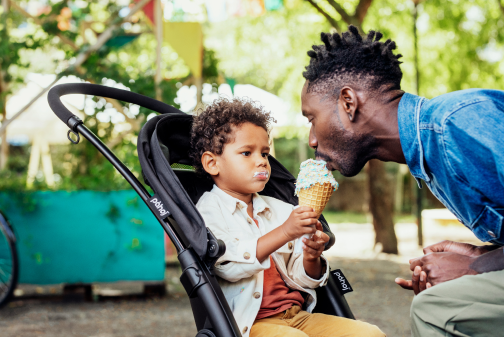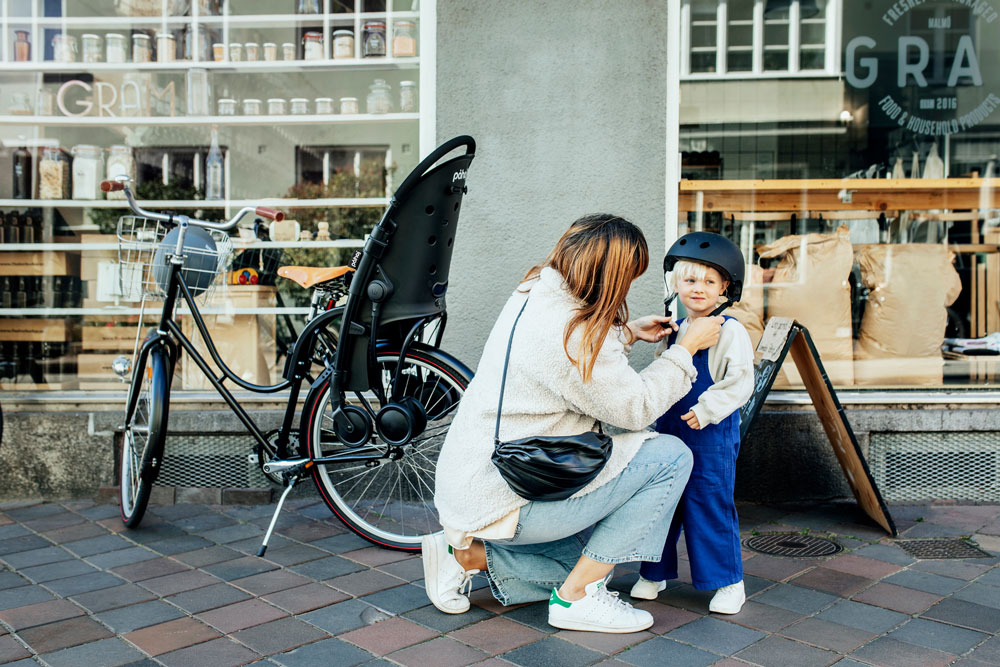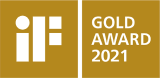 iF Gold Award 2021
Every year, iF International Forum Design GmbH hosts one of the world's most prestigious design competitions: the iF DESIGN AWARD. The competition is considered a symbol of excellence in international design and in 2021 received nearly 10,000 entries from 60 different countries. Out of these 10,000 entries, only 75 were honored with the iF Gold Award. "This bicycle seat and stroller is a tool for environmental and social change and also an incredibly innovative product. Påhoj promotes a healthier and more flexible lifestyle, making it easier for parents to take their children cycling and walking."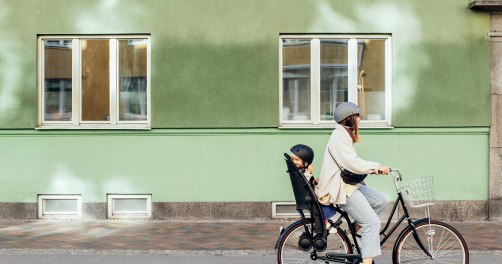 Baby Product of the Year Sweden 2020
Category: Baby on the Go

The Swedish Toy & Baby Products Association, the Swedish industry organization for baby products and toys, awards prizes each year for the best children's and baby products. The prize is divided into 4 categories: Safety, Baby on the Go, Environment and Care, and Changing/Sleeping. The jury consists of various industry stakeholders and non-industry parents. "Påhoj solves a real problem and does it impressively well."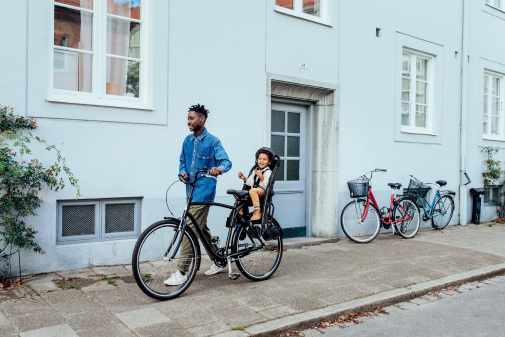 European Product Design Award 2019
Category: Platinum in Children's Products/Strollers, Gold in Outdoor and Sports Equipment/Cycling and Bicycle Accessories.

The Product Design Award recognizes talented designers and design teams who strive to improve our lives with practical and beautiful products that are designed to solve a problem, make life easier, or simply spread joy.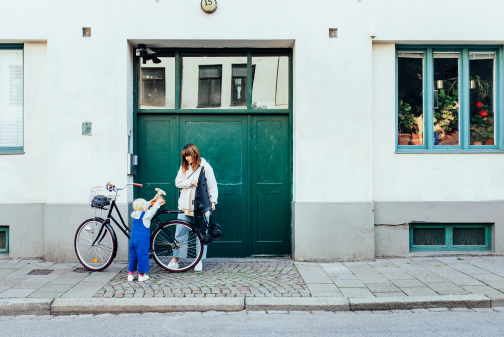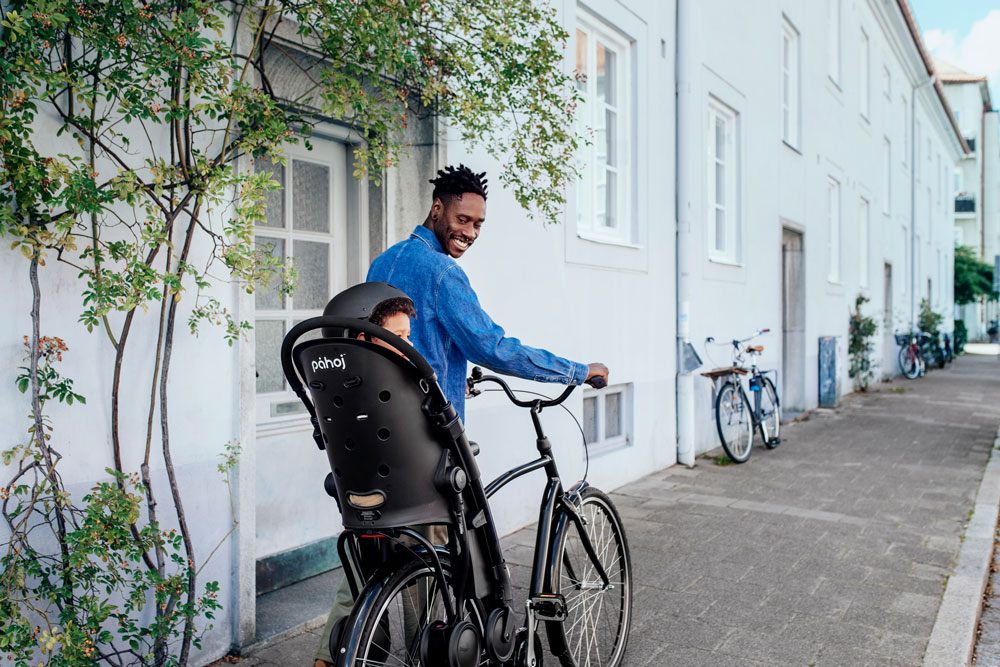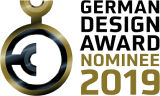 German Design Award Nominee
The German Design Awards identifies and presents unique design trends through a competition that promotes the design-oriented world. The German Design Council, experts in brands and design in Germany, awards the German Design Award. The German Design Council is one of the world's leading centers for communication and brand management in design. The exclusive network of members in the foundation includes not only designers and design associations but also owners and brand managers from several well-known companies.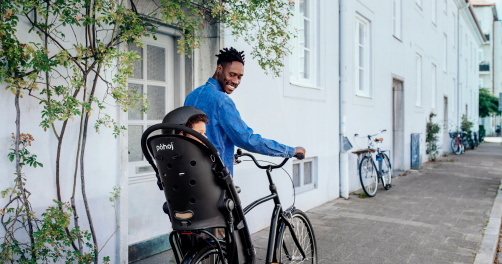 Eurobike Gold Award & Start Up Award
Category: Start-up

The EUROBIKE AWARD is one of the most important international accolades that a company in the cycling and mobility industry can receive. Awards are given to new products and exceptional, future-oriented innovations that are selected and evaluated by an expert jury.

"The concept is simply ingenious."